Dimensional Letters
Wholesale pricing is available to all trades
Polyplastic Forms has been manufacturing dimensional letters for the visual merchandising industry since the 1940's. We have dimensional letters to fit any budget, match any décor, and function properly for any purpose. Whatever the need, we have an option to accommodate your specific requirements. For immediate help, call and talk to a sales engineer or fill out the sample request form for a sample of any of our materials.
Special Orders
Other materials are available upon request. If you have a specific material that you would like to use that is not listed below, please call and talk to a sales engineer. Over 70 years of experience in the industry has given us an extensive database of quality suppliers.
Foam
Durafoam – An extruded high density foam with a tough smooth veneer on both sides. Very light weight and good for interior or exterior applications. Standard thickness from 3/16" to 11". Unlimited paint colors available. Also accepts digital printing as well as metal and mica laminates.
Signfoam – (HDU) Signfoam is a High Density Urethane which is much stronger and much denser than Durafoam. Still light in weight this foam material is good for interior and exterior uses. Thickness ranges from 1/2" to 3". SignFoam accepts paint, as well as digital prints.
Plastic
Our plastic is an acrylic material. It comes in standard colors with thickness of 1/8" up to ½". Other thicknesses are available for custom runs. Clear, black and white plastic is available in 1/16", 1/8", 3/16", ¼", 3/8", ½", ¾" and 1". Plastic can also come with a mirrored face. The mirror can be clear or colored. Plastic is good for interior or exterior. Plastic can be painted any color and also accepts digital printing.
Plastex
Plastex is a closed cell PVC material that is lightweight and has a tough matte finish. Plastex is available in thickness of 1/8", ¼", 3/8", 1/2" and 1". Excellent for interior use. Plastex can be painted and accepts digital prints. It is a great substrate for mica or metal laminates and can be fabricated to produce large, hollow, light weight letters or props.
Komacel
Has all the same specifications as Plastex except it comes in a gloss finish and is excellent for exterior use.
Wood
Our woods come in a variety of thickness and species. We stock pine, oak, poplar, and a multitude of plywoods. Others woods are available on special orders. Standard thickness range from 1/4" to 1". Some species are available in thickness up to 3". Polyplastic also offers a multitude of stain colors to choose from as well as natural clear coats. Other finishing options include crackle, antiqued, digitally printed wood patterns, or engraved.
Metal
Here at Polyplastic we cut solid metal letters out of brass, aluminum, raw steel and stainless steel. Available finishes are polished, brushed, powder coated or antiqued (rusted). On the thicker materials the edges can be polished or matte. Thickness varies from 1/8" to ½" thick. All metals are for interior use as well as exterior use.
Signs
Wholesale pricing is available to all trades
For decades Polyplastic Forms has been helping sign shops, exhibit builders, designers, architects, fixture manufacturers, and major retailers increase sales with proper, eye catching signage. Polyplastic takes great pride in manufacturing quality products from an extensive selection of materials. Mix and match different materials, textures, laminates and colors to create that perfect look. From custom, one–of–a–kind pieces to roll out programs, Polyplastic guarantees a quality product, delivered on time and within budget.
Direct Printing – Digital Printing – Vinyl – Laminating – CNC Routing – Painting – Laser Cutting – Wood Working – Engraving – Metal Fabrication – Powder Coating – Plastic Fabrication
Window Displays
Wholesale pricing is available to all trades
Polyplastic Forms Inc. has been supplying large 3–Dimensional letters, props, wood crates, plastic displays, digital printing, metal fabrication, vinyl and more to major retailers globally since 1940. Polyplastic welcomes roll out programs and offers other services such as warehousing, drop shipping, kitting, and trucking.
Visual merchandisers and store planners have taken advantage of Polyplastic's one–on–one customer service which makes each project run just that much smoother. Getting a qualified person on the other end of the phone instead of a voicemail every time you have a question or a concern is priceless. We pride ourselves in not having an automated phone system for just that reason.
Large Format Printing – Dimensional Letters – Window Props – Free Standing Displays – Wood Crates – Risers – Signage
Displays
Wholesale pricing is available to all trades
In a competitive marketplace, the way merchandise is displayed is vital to its selling success.
Polyplastic can work from as little as a hand sketch to start the process of designing your custom display. One of our sales engineers will walk you through the process from concept to completion. We have a material to fit every product, budget and store décor.
Risers – Pedestals – Display Cases – Sign Holders – Merchandise Displays – Gift Card Holders – Counter Displays – Table Top Displays – Free Standing Displays – Display Blocks – Large Window Displays
Rustic Wood
Wholesale pricing is available to all trades
Polyplastic has perfected the art of antiquing wood to create a unique rustic appearance. No two pieces are the same as each piece is hand crafted to achieve a one-of-a-kind look. Choose from a crackled finish or a weathered looked. These antiquing processes also allows us to tint the wood to match any color or décor.
Polyplastic will also manufacture richer looking wood letters, displays and signage. Here all the finishing is done by hand using a high end stain followed by multiple coats of varnish. The finished product is sure to impress. We work in many different species and an unlimited selection of stain colors. If wood fits your needs contact one of our experienced sale engineers and they will walk you through the process of getting just the look you want.
Dimensional Letters – Fabricated Displays – Display Blocks – Risers – Signage
Metal Fabrication
Wholesale pricing is available to all trades
Our metal department works with stainless steel, aluminum, brass, and steel. Polyplastic is able to bend, cut, weld and punch to fill all you metal fabrication needs. Large and small runs are welcome. Finishing options include raw, polished, powder coated, painted, and antiqued.
Polyplastic can fabricate small tabletop displays, large free standing floor displays, 3–dimensional letters and signage.
Letters – Fabricated Displays – Sign Holders – Signage – Risers – Magnetic
Other Services Include
Warehousing – Drop Shipping – Roll Out Programs – Kitting
Stock Letter Styles


Stock Paint Colors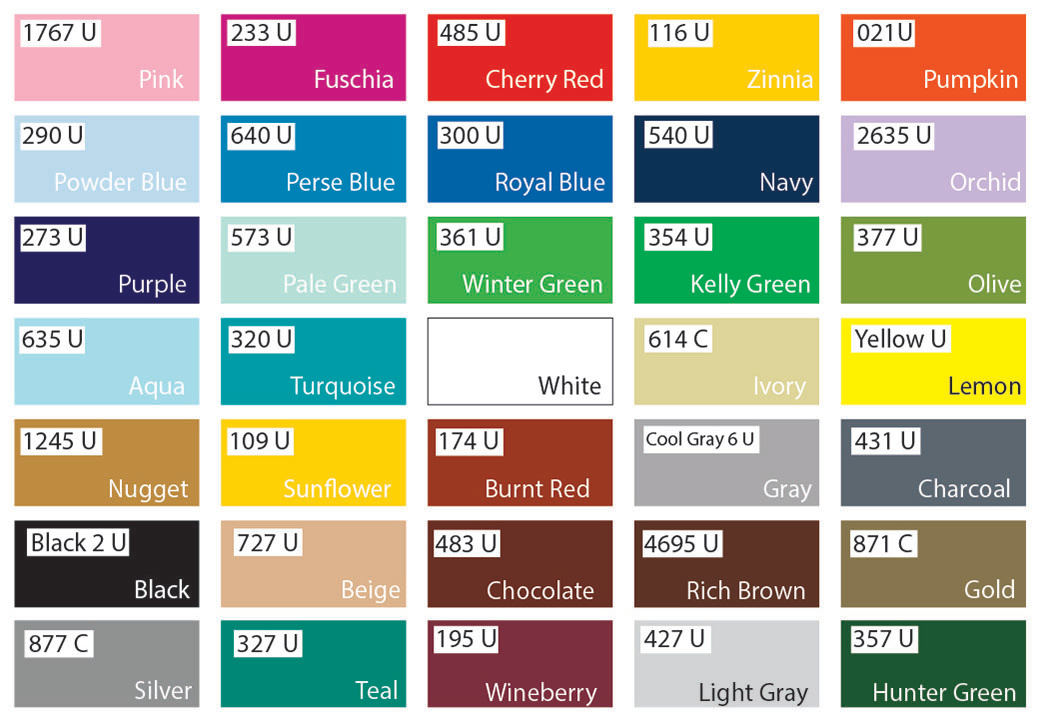 These numbers indicate the comparable PMS equivalent. Please note that this PMS equivalent is similar in color and is not an exact match.

Sign up to be kept up to date with the newest materials and trends.